The moon operates in eight different phases.
Learning to connect with the moon in each of those phases can help you in many ways. Connecting with each moon phase can help you get more in tune with yourself and even answer questions about the rhythms and patterns within your own mind, body, and soul.
Working with the moon and her energy can also help you manifest new and exciting things into your life. This is because the energy of the moon is constantly increasing and decreasing as it flows thru her eight moon phases and you can actually harness that energy and use it to create a life you love.
More on that later but first here are some fun facts about the moon that you probably didn't know.
Fun Facts About The Moon
The moon does not create its own light, it is lit up by the sun.
The high and low tides of the ocean are caused by moon energy. This energy creates such a gravitational pull on the ocean's tides that it actually stretches the crust of the earth!
The gravity on the moon is much weaker than here on earth. Because of that, you would weigh much less on the moon.
The moon is about 5 billion years old. She's old and wise, trust her wisdom and magic!
What does each moon phase signify?
On a spiritual level, each phase of the moon signifies birth, death, and everything in between. Each new moon is like a new beginning and each full moon is the ending. Let's dig deeper into the moon phases and learn all about it!
New Moon
The first phase of the moon is an invisible moon, as in you can't see it. In this phase, the sun and moon are on the same side of the earth with the sun facing away from the moon. From the earth's perspective, there is no moon in the sky during this phase, except during a solar eclipse.
This new moon phase is when the "dark side of the moon" is facing us. Although this is a complete myth! According to spacefacts.com, there is no dark side of the moon, the moon actually sees the same amount of sunlight on each side but this is not visible to the human eye.
Anywho, the new moon is like a new beginning and a clean slate. When the moon is in this phase you should take some time to reboot and recharge. Disconnect and give yourself some alone time.
As the moon turns its "dark side" toward us you should turn your attention inward and away from the draining energy of others. You may feel antisocial during this time, reclusive even. Embrace and honor that feeling. You are in tune with her energy!
Waxing Crescent
In this moon phase, the sun starts moving closer to the moon and a crescent appears in the sky. This is a great time for you to set intentions or goals for the month. After rebooting under the new moon, your energy is ready to be put into what you want to manifest into your life.
I love this GOAL SETTING JOURNAL because it also includes daily affirmations, to do lists, and motivational quotes to keep me going! It's the perfect way to get clear on what you really want.
Quick Start Intention Setting
Make a list of what you'd like to accomplish between now and the next new moon.
Create space for this intention to come into your life by removing something that no longer serves you.
Believe that you will accomplish this goal without a doubt.
Surrender and trust the process.
Take inspired action towards your goal!
During this waxing crescent moon phase, you may feel bursts of energy and motivation as your set intentions begin to grow your excitement. New dreams and ideas are growing within you and the moon energy is supporting you through it!
First Quarter
The first quarter moon phase is the first half-moon of the entire moon cycle. In this moon phase, you may begin to experience resistance rising up in the form of obstacles, fears, emotions, and doubts. This is a normal part of the process.
The intentions you set during the new moon phases will face their first setbacks in this first quarter phase and you will have to work harder to get them accomplished. Be prepared to face challenges, make decisions, and take action. Be flexible and remain focused on your intentions.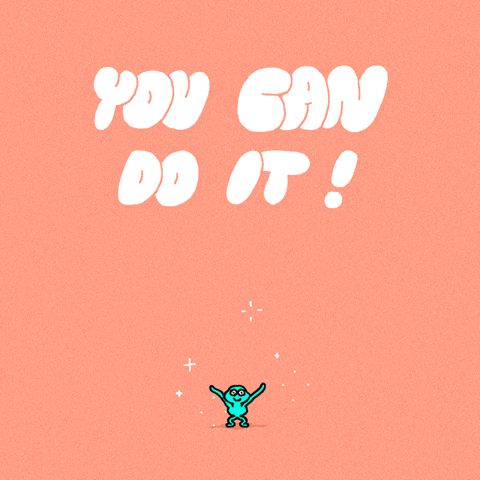 You can work with this resistance by keeping a journal and/or a to-do list. Another reason why I love my goal setting journal!
Waxing Gibbous
In this moon phase, the moon is one phase away from being a full moon and its energy is very much on the rise. In this phase, the moon can sometimes be seen during the day because a big part of it is being illuminated.
This is the time for refining and fine-tuning your original intentions. It is a chance to see what's working and what's not and even change directions if needed. Things often fail to go as planned and the waxing gibbous moon phase will help you make any adjustments to your wants and needs before heading into the next stage of full moon energy.
Full Moon
In this phase, the moon is directly opposite of the sun with the earth in between. We are right smack in the middle of so much energy during this time!
Emotions and tensions can definitely run high as we struggle to find a balance between the two extremes. Intense thoughts, feelings, and behaviors can arise during this full moon phase and you may feel overly emotional. This is normal.
Take a look at some other ways the moon's energy can affect us…
Because of the moon's strong effects on water, full moon energy can actually cause pregnant women to go into labor! (water in the womb)
Because there is water in the brain, there have also been reports of higher activity in psychiatric wards!
I like to say Just Blame it on The Moon during the full moon phases and chances are, I'm right! The word LUNAtic literally translates to moon sick!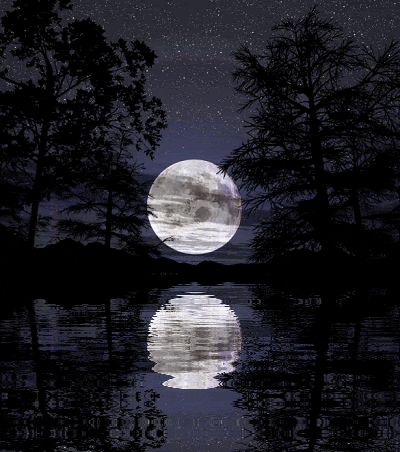 There is a lot of powerful funny moon magic happening during this moon phase, but when you learn to work with moon energy you can reap the benefits of its power.
During a full moon, you may start to reap what you sowed in the previous phases. Your intentions are accomplished and/or new opportunities will start to show up. Remain open to receiving during this time and remember if you're feeling a bit off just blame it on the moon!
Full Moon Tip
The night before a full moon is great for recharging your energy and cleansing your spiritual tools. If possible sit outside under the moonlight and take a light bath by letting the moon shine down on you.
If you use healing crystals or any other spiritual tools bring them with you. Meditate and soak up all that powerful moon magic.
Waning Gibbous
In this moon phase, the light of the moon starts to lessen as does the energy. You may be feeling good and filled with love as you bask in the benefits of your hard work and accomplished goals.
This is a time to show gratitude and give back to the world around you. Finding gratitude for the things in your life can sometimes be hard. If you need help cultivating gratitude in your life I recommended these journals to get you started:
<
Third Quarter
The Purge! The third quarter moon phase is where you should begin to let go of what no longer serves you. In the words of Queen Elsa, LET IT GO!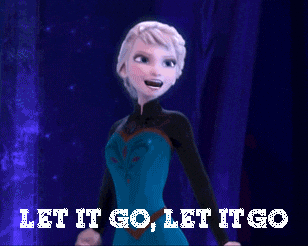 In this moon phase, the moon reaches its second half-moon of the cycle and it begins to get smaller. Just as the moon is decreasing, you as well should be letting go and decreasing things too.
Life often brings anger, hurt, and pain. This is the time to release all of that as you prepare to head into the next new moon. This will help you create space for new goals and intentions. As you release and let go, the moon energy will act in your favor and give you good results in return!
Waning Crescent
This is the end of the moon phases. This is a time to rest, renew, and surrender. Many things have come and gone and now it's time to relax. In the waning crescent moon phase, you may feel empty and drained, embrace it and give yourself rest as you prepare for the next new month and a whole new set of intentions.
Final Thoughts On Moon Phase Manifesting
The moon has so much energy that we can tap into anytime to set intentions and accomplish our goals. This moon energy is so strong it can put women into labor and even stretch the crust of the earth! You are kidding yourself if you think the moon has no effect on you! Don't ignore the magic of the moon phases. Instead, learn to work with them to create a life you love!
Latest Posts