Everyone wants happiness but happiness can sometimes be hard to find.
In my long search for happiness, I've come to learn that happiness is a choice that we get to make every day. Some may not agree with me but finding happiness truly is a choice because, on a spiritual level, happiness is always available to us.
Here's the spiritual truth:
The teachings of Abraham Hicks say that there is a stream of well being that is constantly provided to every single of one of us. It is provided by God, The Universe, Source Energy, or whatever your heart desires to call that which created us.
This wellbeing stream is filled with all things joy, love, and happiness and because it is constantly flowing toward us, happiness IS always an available option.
Here's how the wellbeing stream works…
When you are in flow with this wellbeing stream you feel good, happy, inspired, and all those warm fuzzy feelings. When you are not in flow with this stream you feel the opposite…sadness, resentment, guilt, and shame, etc.
You can flow in and out of this stream as you please and you actually do ALL OF THE TIME. This stream is your birthright. It is meant for you.
The amount of which you tap into it is measured by how much you allow and how much you resist. Think of this stream like a river flowing. When you swim against the flow you feel resistance and when you swim with the flow you feel ease, it is the same concept.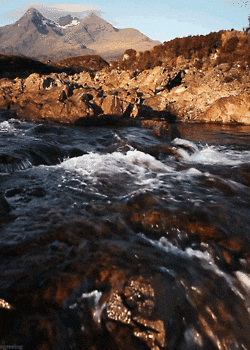 When I'm not feeling good I think to myself "I am flowing against the current" and then I make a conscious effort to try and get back into the flow of ease. This is something I practice daily. Each day I consciously try to get in flow with my stream of well being. In other words, I make choosing happiness a top priority because it's my decision to do that.
We create our own realities, no one can do this for us. Of course, there will be days when you will feel so uninspired, unmotivated, and in a funk and it will be difficult to get back into the flow of happiness. But that doesn't mean the stream of wellbeing is not still there waiting for you.
The stream of wellbeing is always there and we ebb and flow through it all the time. Eventually, happiness will find its way back to us.
Resistance to The Stream Of Well Being
We carry a lot of resistance to the stream of wellbeing. This happens for many reasons.
We are filled with many emotions, and because of our past, our limiting beliefs, and fears, we end up resisting the stream more often than we allow it. Another reason we have resistance is that we aren't aware that the stream is always available to us.
But even with all the resistance, we have to the stream of wellbeing, it still never fails us. We eventually get back in flow with it one way or the other. This is why you say "I have my good and bad days." Ebb and Flow!
Now, is it possible to feel good, happy, and in flow with the stream of wellbeing, all of the time? In short, the answer is no. We just aren't wired that way and for good reason too. There wouldn't be much room for growth if we were happy all of the time.
Do you ever notice how you learn the hardest lessons when you go through something painful? GROWTH! Also, the realities our thoughts create for us, cause our emotions to change constantly. This makes it even harder to be happy and feel good all of the time.
Feelings and Emotions
We all come from light. We are all LOVE, at our truest nature. We are extensions of God and all that is good, but somewhere along the way we unknowingly detoured into fear and unhappiness.
Along with that detour came depression, anxiety, sadness, anger, and all the other bad feelings that separate us from happiness. But that doesn't mean we are not in control of our feelings and thoughts. Nor does it mean that we cannot CHOOSE to be happy at any given moment.
When you get to a place where you're feeling anything other than happy don't suppress those feelings. Resisting them will only make it worse. Instead, take a step back and just observe them and allow yourself to feel them. You gotta FEEL IT TO HEAL IT!! Once you learn to feel your feelings instead of suppressing them, you'll also learn to manage them better.
Thoughts Create Feelings
At the root of your feelings are thoughts that are creating those feelings. When you take a step back from those thoughts and just observe them, the grip they have on you loosens. When you do this you create a space between you and your thoughts.
The more you do this, the more you realize you are not your thoughts and the less your happiness can be threatened by your bad feelings.
This is you:

This is your thoughts:

Think of them as two separate things and you are just a person watching your thoughts go by like balloons in the sky. It's really that simple once you break it down.
Once you begin to notice these bad thoughts as they arise, you can pivot and go the other direction. When I have fearful thoughts, my biggest enemies, I notice my thoughts and I tell myself "Ok thoughts, I see you, I hear you, and I'm gonna let you have your moment."
I then chose to let my thoughts happen without any judgment or reaction to them. As you learn to do the same, you'll see your bad thoughts eventually subside. Reacting to them only amplifies them. Watching them from an outside perspective, without giving them fuel to burn, lets them come and go much easier.
A few spiritual tools that can help you with this is meditation or journaling. Both of these activities can help you relate differently to your negative feelings and thus take away their power over you.
Conclusion
You are in the driver seat to your own mind and feelings but you don't know how to drive the car because no one ever told you that you could or much less how to do it. But now that you know the stream of wellbeing is always there waiting for you to get in flow with it, you can add a daily practice to your life of allowing the stream to flow right thru you.
This will help you to easily release the negative thoughts that remove you from the stream. It is good to feel good. It is your decision to feel good. You can choose to feel good and open the floodgates to the stream, or you can choose the opposite and stay closed off to what is rightfully yours. Either way, the stream of wellbeing is always there.
The Spiritual Truth About Finding Happiness